October was a busy month full of performances and teaching around the city. Check out the photos below for highlights from the month.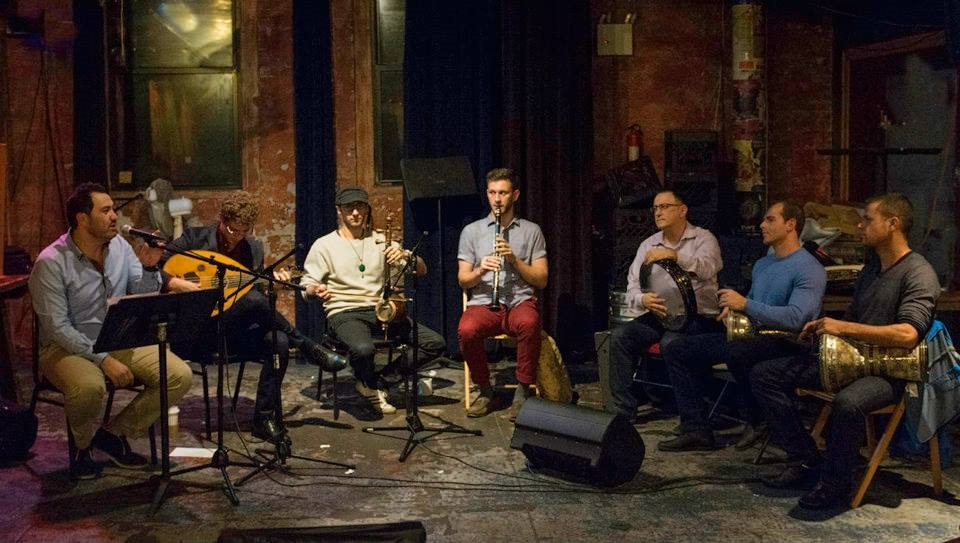 Nomads
Brooklyn Nomads had a four-week residency at Tea Lounge in Park Slope, performing classical and contemporary Middle Eastern music. Photo (c) Kathy Lord
On October 11th I hosted three visiting Fulbright Scholars in One-to-World's "Discover New York" day. We went on a Silk Road-themed food tour of Queens, eating dumplings in Flushing, Indian food in Jackson heights, and Syrian pastries in Astoria. Pictured from left to right: Farida (Kyrgyzstan), Nidhitha (India), me, and Sayeed (Afghanistan) at Al-Sham bakery in Astoria.
Eating dumplings in Flushing as part of the One-to-World Discover New York day. Left to right: Sayeed (Afghanistan), Nidhitha (India), Farida (Kyrgyzstan) at Golden Mall in Flushing.
Performing Persian music at the Lincoln Center Mehregan Festival celebration on 10/11. With Navid Kandelousi, George Ziadeh, Daro Behroozi, Piruz Partow, Jeremy Smith, and singers Sina Sarlak and Katayoun Moosazadeh.
Opportunity Music Project had its first "OMP Field Day" on October 18th, a day-long exploration on building and living in communities. We started brainstorming activities for the day by asking as many questions as we could about building communities (pictured here).
Part of OMP Field Day on October 18th. We asked OMP students, parents, and faculty to respond to the question, "What does community mean to you?" in writing and drawing. Then we created a community wall with everyone's responses.
OMP Field Day 10/18. Students and families responding to questions about building communities.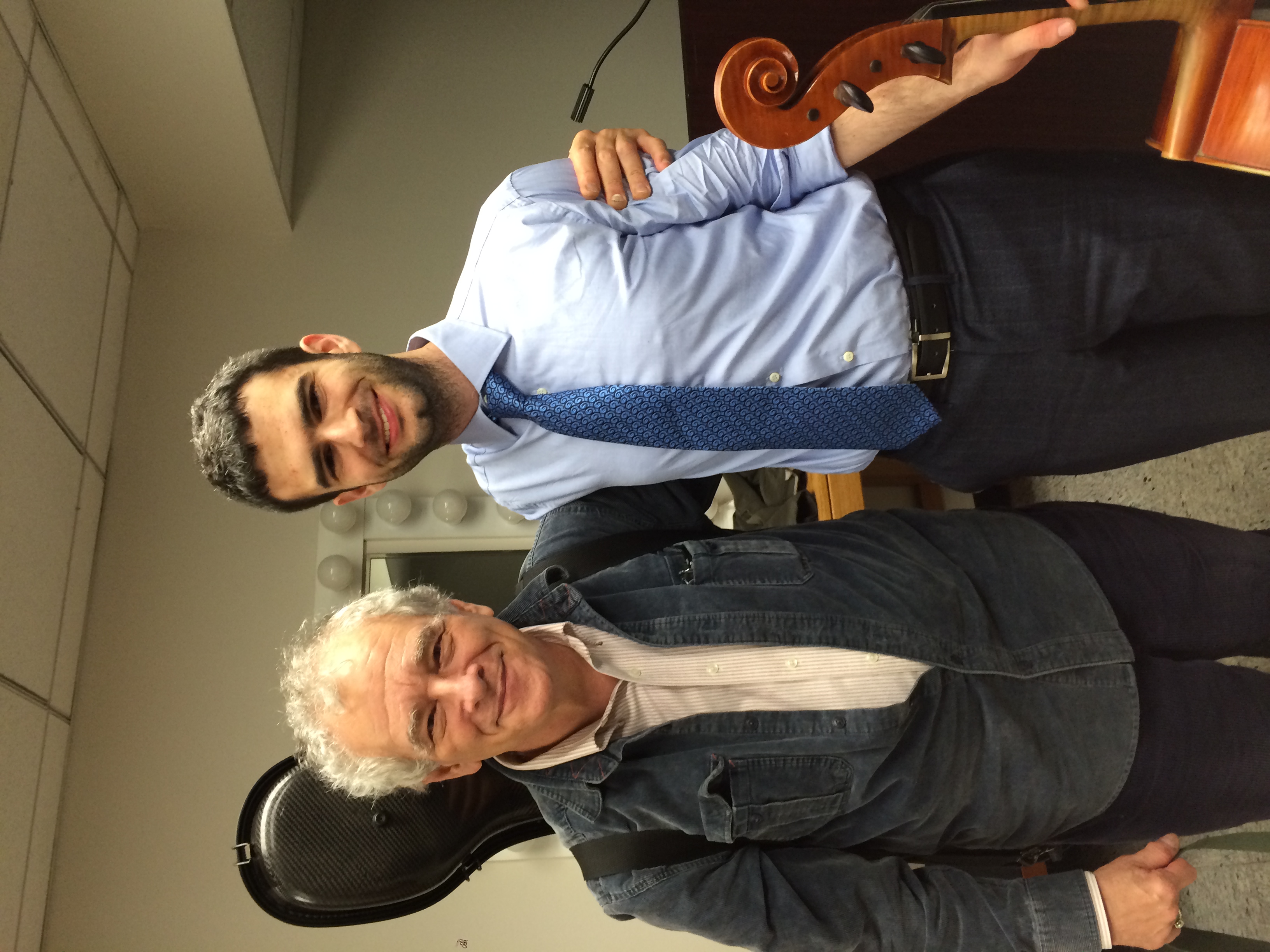 My Juilliard Masters graduation recital was on October 29th. Here I am with my teacher of six years, Joel Krosnick, after the performance.
After my graduation recital with Karen, a friend and colleague from high school, college, and graduate school. We have studied together at Walnut Hill and Juilliard and now teach together at Opportunity Music Project.